Announcing the Vimtag Security Camera Giveaway Winners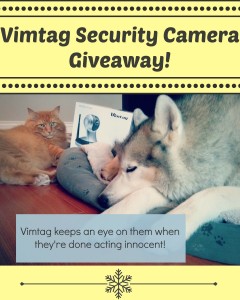 First of all I wanted to thank everyone for their entries. I loved reading your comments and everyone had great uses for the camera.
The two winners have been selected using a random name picker and I will be contacting each person via email to let them know how to claim their prize.
But before I actually announce the winners, let me recap some of your great entries!
The one I can definitely relate most to, is keeping an eye on your sick pet. Since Rocco is an epi-dog (diagnosed with Canine Epilepsy), I feel nervous about leaving him at home alone for extended periods of time. Having a means to check up on him definitely gives me a peace of mind. Other scenarios readers mentioned were dogs rehabbing from surgery, or feeling ill from cancer treatment.
Separation anxiety is another big issue and the two way microphone is an excellent way to calm your dog when you are away from the house.
Sadly, I can also relate to mischievous cats tearing the house apart at 3am in the morning. Having a quick look at what they are doing or even scolding them through the microphone is definitely a plus!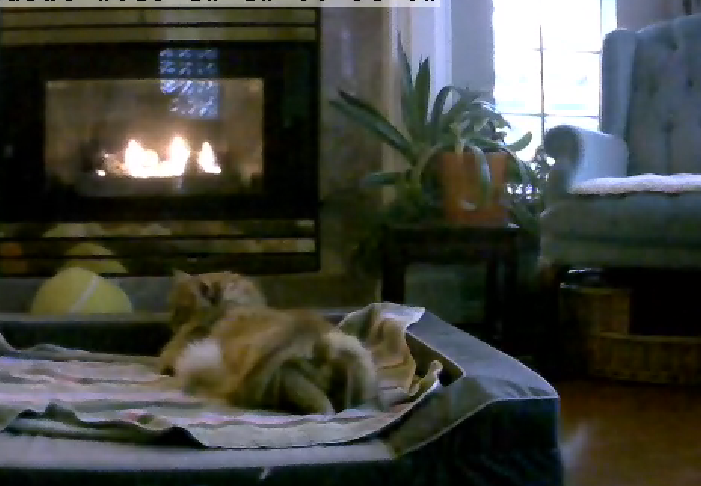 A lot of readers commented on the long work hours and loving the idea of being able to check in on their pets while they are away.
And of course being able to check in on your pet sitter or dog walker is a huge perk! Especially if it's a new person whom we just hired and don't have a trusting relationship with yet, it's nice to get the reassurance that our dog is actually getting a full hour walk.
So without further ado, the two random winners of the Vimtag Security Camera giveaway are: