I would like to challenge you to get to know your dog's (cat's, horse's, rat's, bunny's……?) body a bit better through a regular massage practice.
The most obvious benefit of regular massage with your dog is becoming familiar with what is normal for your animal and being able to recognize when something changes. It will help you communicate with your vet and hopefully spot issues before they turn into a crisis situation.
Benefits of Regular Massage:
Physical touch and connection is deeply bonding: releases happy hormones, strengthens feelings of safety, trust, security and belonging; confirms a relationship; eases anxiety and depression (yup, not just an epidemic among people, but also non-human sentient beings are more and more affected).
Provides enrichment. It's another way to spend time with your best friend, exercise, training and food are essential, but so is touch. And not just distracted petting.
Becomes a mindfulness practice. In the many years of doing massage I found that I benefit just as much from the massage session. It is a meditative practice to me, where I can build a deep connection with another being. Put your agenda aside and simply arrive with the intention to witness, relate, engage and explore. There will be lessons and revelations, and it will be a beautiful journey for both you and your animal.
Use touch as a practice of gratitude, love and devotion. Open space for healing for both you and your animal. Allow your touch to be a conversation, a dialogue. Release any preconceived notion of who your animal is ("he's such a good boy, she can be so bitchy, he's got a great work ethic, she's so intuitive") and allow your animal to share their own story.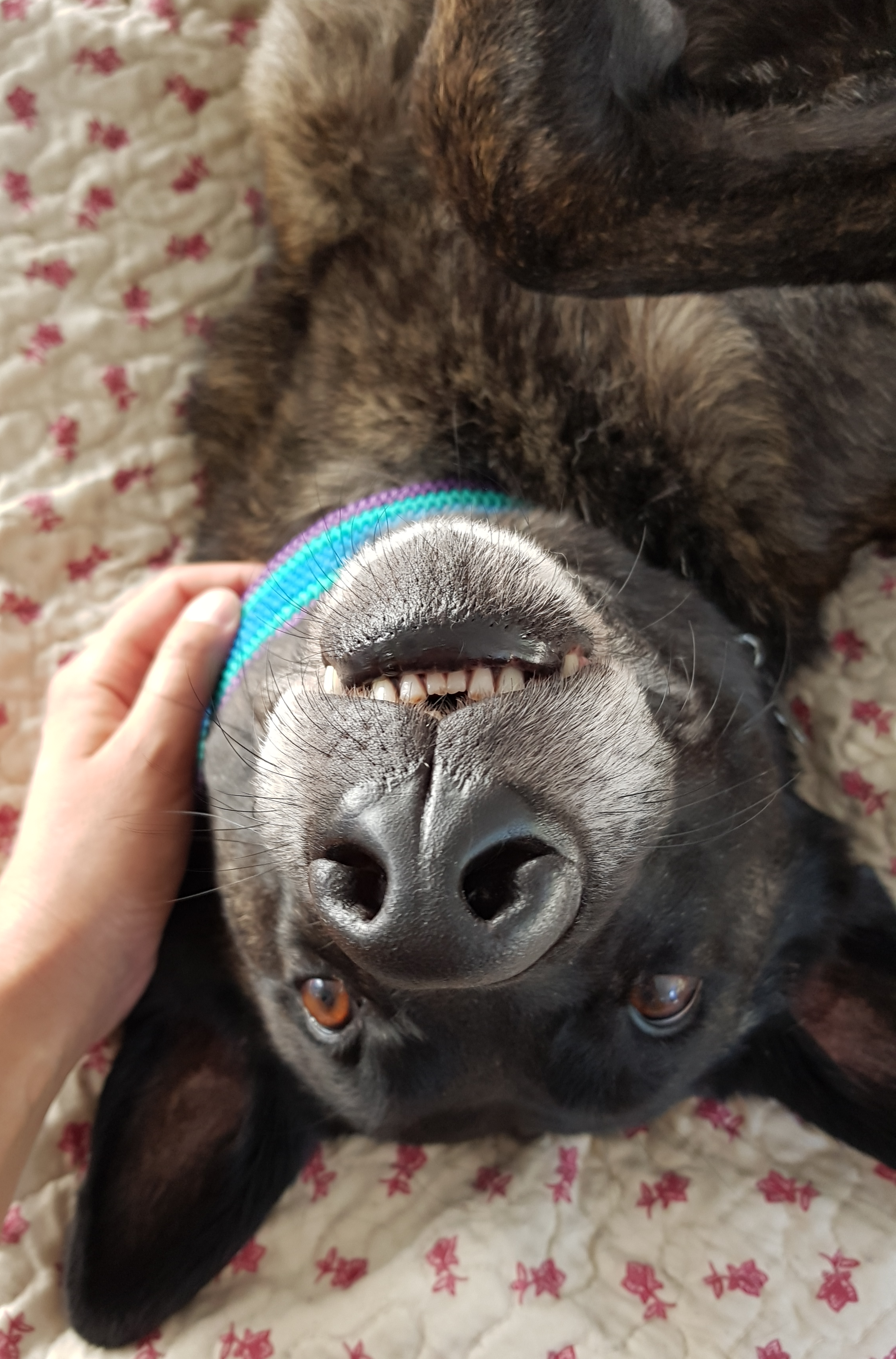 What will you need?
5 minutes of your time and maybe a notebook so that you can write down some of your observations and discoveries.
I will be sharing different prompts in the coming weeks and months and you can go back to each prompt and see how things have evolved. Feel free to share your observations with me or with everyone in comments. Let's get started! I'll be posting our first prompt shortly