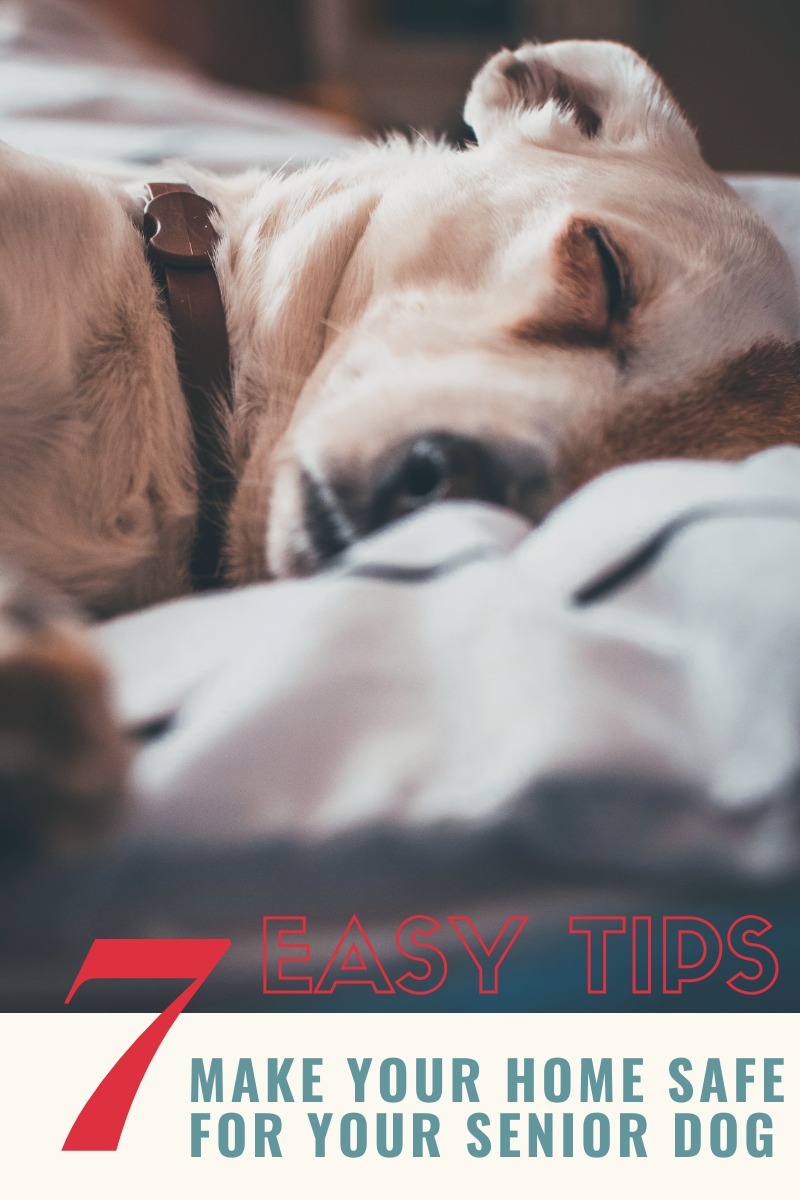 As our dogs get older we need to consider certain modifications to our home in order to keep them safe and comfortable. Some of these changes might not be aesthetically pleasing, but after all it is their home too and it should be functional and safe as their bodies and minds require a little extra help. The main concerns are injury prevention and accessibility. As our dogs get older their worlds shrink, things that were easy before become a challenge and they might not be able to do them anymore: jumping up on the bed, walking on the stairs, long walks.
So here are a few tips how to keep your dog safe and enjoying their home:
1) Cover slippery surfaces with runners or yoga matts. This is the number 1 most important change to make in your home. As our senior dogs become less stable on the feet having to navigate slippery surfaces can cause injury, pain or simply makes areas inaccessible to them
2) Buy (or make) ramps and steps to allow your dog to access their favourite spots (bed, couch, window sill)
3) Consider putting baby gates on stairs and for larger dogs assist them going up and down the stairs. You can buy a harness with handles or simply use a towel under their belly or a tote bag cut on the both sides
4) Invest in an orthopedic bed, it will minimize pressure points and make for a much more comfortable sleeping area. You can tell a difference when an arthritic dog gets up from the floor or regular bed vs an orthopedic one – they are definitely less stiff
5) Raise their food and water bowls to prevent strain on the necks and shoulders
6) Add extra water bowls and place them in areas where your dog spends a lot of time – an older dog will choose to go thirsty than make a to the kitchen
7)     Buy a rain jacket, a damp coat and arthritis don't mix well. Dry their feet to prevent slipping.
If you have any other tips please comment below!