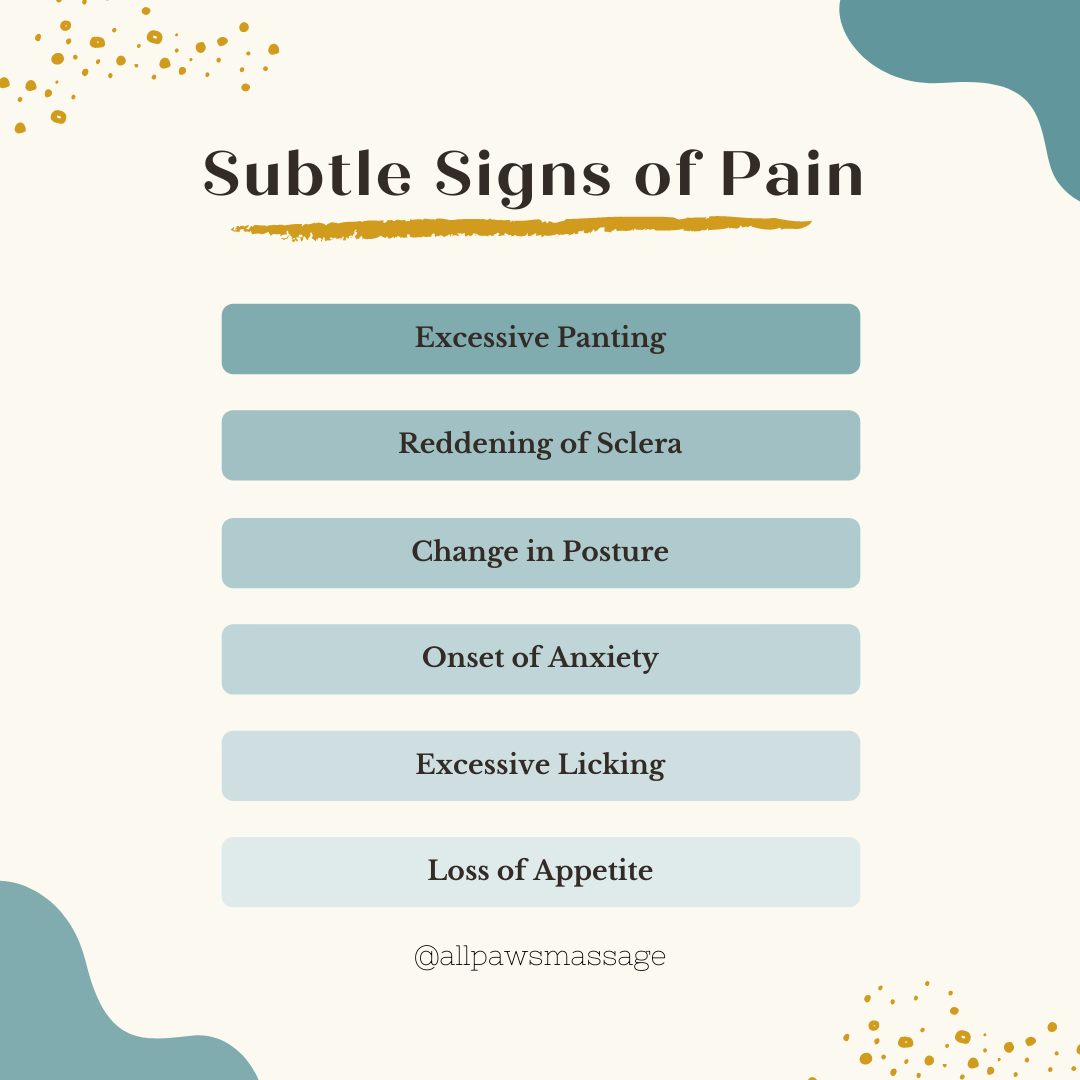 Most of us are probably quite familiar with the more overt signs of pain in our dogs:
difficulty moving
limping
vocalization
aggressive behaviour
reduced activity
But as we know, dogs are adept at hiding their pain and we tend to notice it much too late. So what are some of the more subtle signs that our dogs might be in pain?
Excessive panting
Reddening of the sclera (the white of the eye)
Change in posture (rounded back, sitting on the hip or with a leg out)
Onset of anxiety
Excessive licking (of a body part or floor, furniture etc)
Loss of appetite
These signs can be indicative of many things, but in any case, if you notice them, it is best to seek veterinary help so you can rule out other causes and provide your dog with pain control much sooner.