This post is sponsored by Nutrience, PetSmart, and the BlogPaws Professional Pet Blogger Network. I am being compensated for helping spread the word about the launch of Nutrience Subzero in PetSmart Canada but A Husky Life only shares information we feel is relevant to our readers. Nutrience and  PetSmart are not responsible for the content of this article.
Visit PetSmart® to Find the #SubZeroDifference
Rocco and I both, but for different reasons, enjoy are frequent trips to PetSmart®. He could spend hours in front of an aquarium watching the fish swim around (I'm sure Santa Paws read all about the fish and aquarium in his letter!). Once I finally peel him away from the aquariums, I enjoy browsing the isles for new and fun products.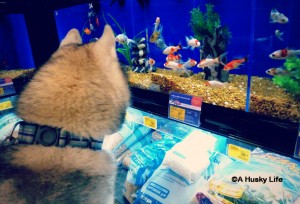 Dear Santa Paws,
This year was a very good Husky. I'm sure you realize just how difficult it is to be a good Husky. Could you please bring me an aquarium full of pretty fishies so I can sit and look at them I promise I won't eat them. I can't vouch for my brother. Cat's can't be trusted.  Love, Rocco.
One of the newest products being offered at PetSmart is a grain free kibble with a freeze dried protein and it's made right here in British Columbia by Nutrience®Subzero™ .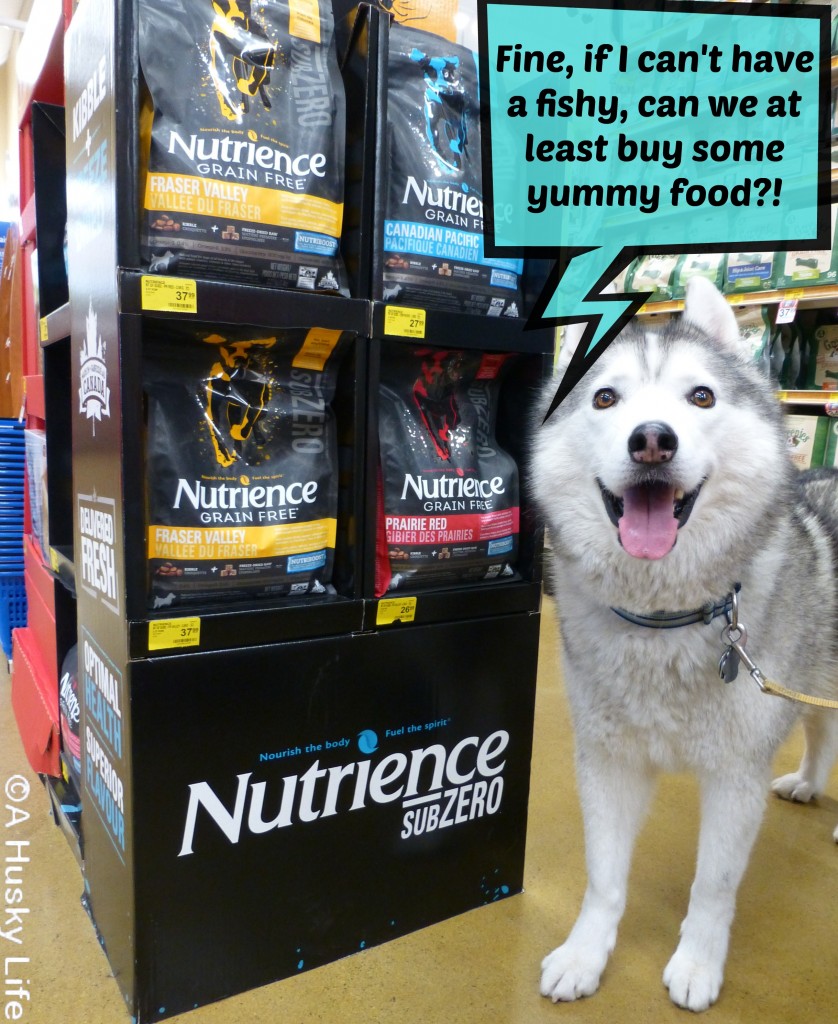 The helpful staff walked us over to the isle with Nutrience Subzero, where we found the shelves almost empty! The associate told us that the food has been flying off the shelves and a new shipment is on its way.
No wonder the food is so popular, not only is it grain-free, made with locally sourced, Canadian protein, but it also contains Nutriboost – freeze  dried  raw  protein inclusions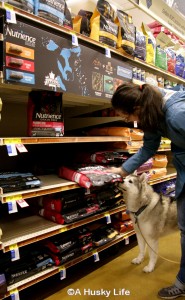 There are 4 key ingredients that make up Nutriboost, each with their own unique nutritional benefits:
• Green-Lipped Mussels – A natural anti-inflammatory to support joint health
• Pacific Cod Liver – A rich source of omega-3 fatty acids for a healthy skin & coat
• Pumpkin – A good source of dietary fiber to support digestion
• Acadian Kelp – A variety of seaweed loaded with natural antioxidants to support a healthy immune system
Rocco couldn't wait to get home and try the new food. He was quite concerned that the cat might get a whiff of his dinner and come to join in. I assured him we would go back to PetSmart and get a bag just for the cat, since Nutrience also make cat food.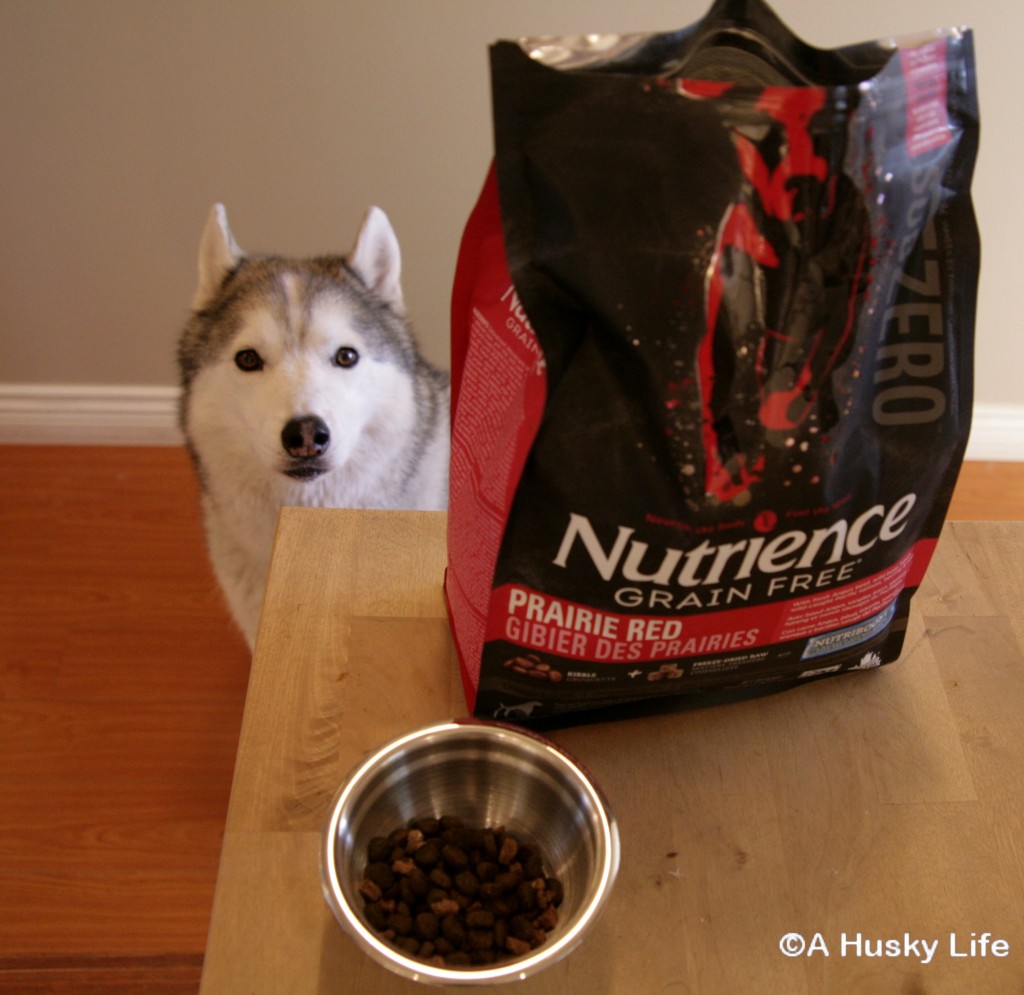 Purchase Nutrience Subzero at Facebook
Follow PetSmart on Facebook
Sadie wants the best for Henry, Reese and Ricky and trusts Nutrience Subzero to provide optimal health in an easy-to-use…

Posted by PetSmart on Tuesday, November 17, 2015